Holwood Farm Shop loyalty card scheme helps you save money on local food and drink 
There is a problem in the local area with phone lines.
If you wish to contact us please do so using info@holwoodfarm.co.uk
Apologies for any inconvenience

Holwood Farm Loyalty Card
Our way of saying thank you for shopping with us.
As a cardholder, every time you buy something at Holwood Farm Shop or Coffee Shop, you will earn points to redeem against future purchases.
The benefits
Save money on purchases at Holwood Farm when you use your points in part or full payment
Enjoy exclusive Loyalty Card offers, promotions and discounts 

Receive a personal invitation to Loyalty Cardholder events
Joining the loyalty card scheme is easy
Holwood Farm loyalty card is free - and easy to join. Simply sign up and we will have your Loyalty Card ready within 10 days for collection at the shop. Then every time you make a purchase, present your card so your points can be added.
Redeem your points whenever you choose
Redeeming your points couldn't be simpler. Show the cashier your card and notify them that you want to redeem some or all of your points in part or as full payment for your purchases. You can spend your points at the Farm Shop or Coffee Shop, whenever you wish.
Sign up online today and we'll load your card with 50 points to set you off!
HOLWOOD FARM NEWSLETTER
As a Loyalty Cardholder you can opt in to receive our email newsletter. We only send occasional emails, never pass on your details to other companies and you can unsubscribe by clicking the 'unsubscribe email' on our email or by emailing us.
See our latest newsletter here
See a selection of past newsletters here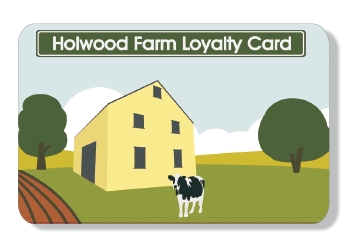 Get set to save money with your new Holwood Farm Loyalty Card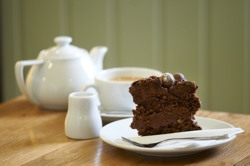 Earn points and treat yourself!