Holwood Farm Shop and Deli offers foodies a true taste of the 'Garden of England'.
Call us 01689 638381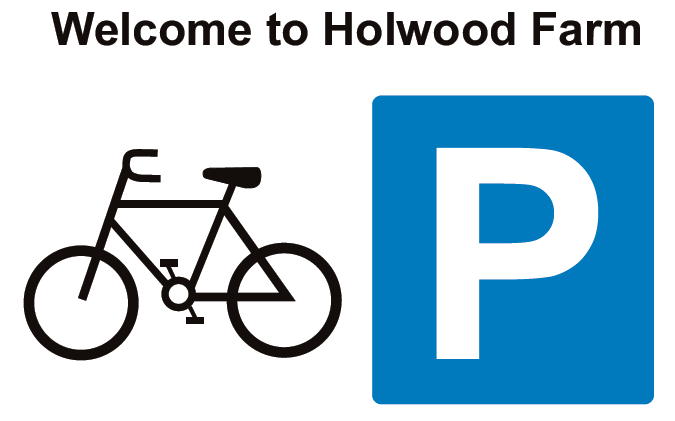 NEWPump and toolkit (Allen keys, spanners, tyre levers, multitool and chain tool), available to borrow to make running repairs, tube patches and in an emergency we also have a couple of replacement innertubes for road bikes and mountain bikes.     

4 Sheffield style bike racks are available for customer use.

If you have not brought your own lock we can loan you one (Please note the use of a Holwood Farm Lock does not guarantee security.  All bikes are left at the owners risk.

The bike racks are adjacent to the outside seating area, so in good weather they can alsways be in sight.
Cyclists Welcome
We have many regular cycling groups who drop into the Coffee Shop for Coffee and Cake.
We just have a few requests...
If you are in a group larger than 12, please give us a call - we then switch into "Starbucks" mode where we use takeaway cups with your name on it - this simple things allows our Baristas to make a large number of drinks more quickly - hence giving you a much better service.
Please park bikes responsibly using the cycle racks provided, or the fencing around the cycle racks,  Please do no lean bikes on the barn or plants or blocking public access.
Be considerate of other Coffee Shop and Shop users, any large group of people can be overwhelming to some people.
Large Cycle Groups 
We can also cater for large groups, our record at the moment is 64 Beckenham Rugby Cyclists between Christmas and New Year.    We made our Green Barn available and served a "Buffet Style" breakfast with pastries, granola bar, rrownies, fruit and cake with a selection of teas, coffee and hot chocolate.   This allowed everyone to turn up and be served quickly with minimal queues - allowing more time for socialising.    We agreed a per head price and provided enough food and drink for seconds and refills.
Beckenham Rugby Cyclists - December 2013