Holwood Farm Shop and Deli offers foodies a true taste of the 'Garden of England'.
Call us 01689 638381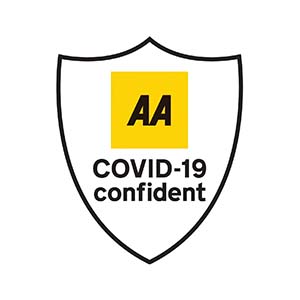 COVID Confident Measures
* Full Table Service
* Pay at Table
* Hand Sanitiser Stations
* Contact Details Recorded
* One Way System
* Reduced Seating
* Card Payments Only
* Full Table cleardown & Sanitise between customers
* Staff will wear Face Visors
* Disposable Menus
To review our Full COVID-19 Risk Assessment Please Click the Following Link COVID-19_Risk_Assesment_1.3.pdf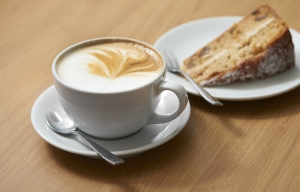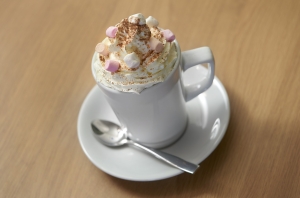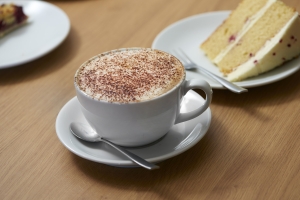 Drinks & Snacks
Drinks 
Filter Coffee (Columbian Single Estate)
Latte
Cappuccino
Flat White
Flavoured Latte
Flavoured Iced Latte
Americano
Double Espresso
Macchiato
Mocha
Pot of Tea (English Breakfast or Early Grey)
Speciality Tea

Decaffeinated, Camomile, Peppermint, Lemongrass & Ginger, Redberry, Green Tea, Green Tea & Peach, Jasmine, Redbush 
Hot Chocolate
Chegworth Valley Fruit Juices

Apple & Elderflower, Cox & Bramley Apple, Pear & Raspberry, Apple & Rhubarb, Pear & Apple 
Biddenden Red Love Apple Juice 
Kingsdown Sparkling Orange Juice 
Freshly Squeezed Orange Juice
Breckland Orchard Posh Pop

Cloudy Lemonade, Sloe Lemonade, Plum & Cherry, Ginger Beer & Chilli, Pear & Elderflower, Cream Soda, Strawberry & Rhubarb
Folkingtons Fruit Juices

Cloudy Apple, Cloudy Pear, Pink Lemonade, Elderflower 
Kingsdown Bottled Water, Still or Sparkling  
Alcohol 
Please note: Our license only permits us to servce alcohol with food. We have a challenge 25 policy so you may be asked for indentification.
Quarter Bottle of Wine (187ml)
Red (Shiraz)
White (Chardonnay)
Rose (White Zinfandel) 
Westerham Gold Rush Pale Ale
5% ABV (33cl) GF 
Hiver London Honey Larger
5% ABV (33cl)
Hepworth Organic Blonde Larger
5% ABV (33cl) GF
Cakes, Cookies & Snacks
Homemade Scone & Butter

Plain, Fruit or Cheese  
Jam
Clotted Cream
Crisps
Slice of Cake
Traybake 
Rich Chocolate Brownie (GF)
Granola (White Free)
Raspberry & Pistachio  
Cookies

Salted caramel, Rainbow, Brownie, Rocky Road, Breakfast