Holwood Farm Shop and Deli offers foodies a true taste of the 'Garden of England'.
Call us 01689 638381 
Christmas Food & Drink - Order Form 2018
Last order date - Sunday 9 December
Please click the button below for a printable version of the order form, which you are welcome to bring into the Farm Shop or alternatively call us on 01689 638 381.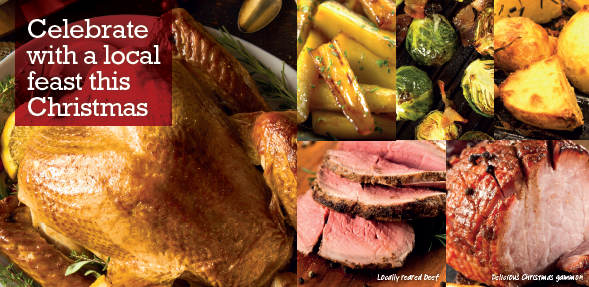 * Veg boxes include: potatoes, carrots, parsnips, brussels sprouts on stalks, cauliflower, savoy cabbage, red cabbage, swede, onion, leeks, broccoli and Bramley Apples. Don't like sprouts? Prefer extra parsnips? We are happy to customise a box for you.
** Salad box includes: Little Gem lettuce, Baby Leaf salad, cucumber, cherry tomatoes punnet, loose tomatoes, ready-to-eat avocado, flat mushrooms, celery and three mixed peppers.
*** Cheeseboards are designed for 8 - 10 people, each are made up of 4 cheeses (£900g in total) and 2 packets of Miller's Elements crackers.
**** Westerham mini kegs last for 6 weeks unopened and 1 week once opened.
***** We try our best to maintain these prices - if there is a fluctuation in price beyond our control we will do our best to notify you.