Holwood Farm Shop and Deli offers food lovers a true taste of the 'Garden of England'.
Call us 01689 638381 
Celebration Cheesecakes
Cheese celebration cakes have really taken off over the last couple of years. People choose them because they want something a bit different or because they just love cheese and want to get some visual value out of the cheese course.
A decorated cheese cake will make a stunning centre piece.
You can see from our cheese counter here at Holwood Farm we are very passionate about cheese, and so we can customise the range of cheeses to suit all tastes and occasions from weddings to family parties.
Please talk to us for ideas on how to customise for number of guests and also incorporating your favourite cheeses.
Here are a few pictures of undecorated cakes, so you can see the variety of colours and textures of cheese.

Some cakes at customers celebrations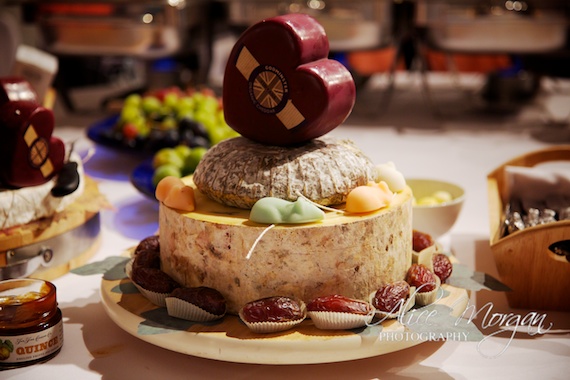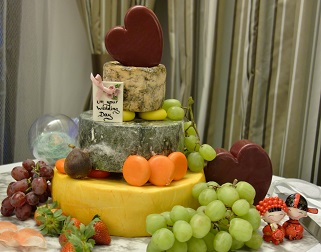 Considerations
We recommend 80-100g cheese per person (remember to take into account the number of children at the event). 
More cheese will be used if it served by the caters than in a buffet style.  If served as part of a buffet the cake will need to be dismantled and partially cut (guests will not cut into a full round of cheese). 
Special dietary requirements, e.g. during pregnancy women are advised to avoid unpasteurised, blue and cheese with mould such as Brie. 
Not all cheeses can be eaten by strict vegetarians.