Holwood Farm Shop and Deli offers foodies a true taste of the 'Garden of England'.
Call us 01689 638381 
Christmas Shopping Made Easy
We have lots of fantastic food to make your Christmas feast special. Order your turkey, vegetables and all the trimmings and we'll have it ready for you to collect.
Last guaranteed order date
Saturday 12th December
If the above link does not work type the following into your browser https://holwoodfarmshop.co.uk/
Free Range Kentish Turkey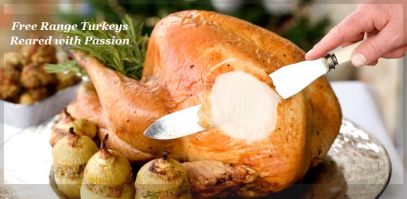 John Howe Turkeys are slow growing, old fashioned breeds, reared to full maturity. They are fed a natural diet, free from antibiotics and growth promoters, dry plucked with no live transport to ensure a tasty, succulent bird.   
Veg Boxes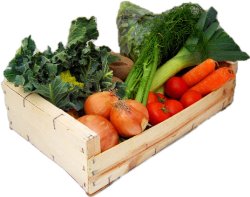 Why not make Christmas Eve shopping easy and order a Holwood Veg Box containing a selection of Seasonal Christmas vegetables including potatoes, carrots, parsnips, Brussels sprouts on stalks, cabbage, swede, onions, leeks and broccoli.   Everything you need for the Christmas lunch.

Simply choose the size of box and it will be ready for collection with the rest of your Christmas order. 
Hampers and Gifts
Our empty hamper baskets will give you room to be creative and tailor your hamper to suit whoever it is intended for. When you create your own hamper you can choose your own colour paper shred, a pull bow and a cellophane bag. DIY hampers can be filled with products from the Deli and assembled at home, which allows you to add homemade items for a truly personalised hamper.