Holwood Farm Shop and Deli offers foodies a true taste of the 'Garden of England'.
FISH FRIDAY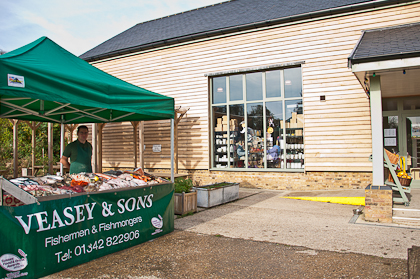 Veasey & Sons run a market stall at the farm every Friday from 10am - 2pm
Chris runs his own boat, Le Belhara, which fishes from Eastbourne harbour daily using a variety of methods for a good mixed catch. Depending on the seasons, they catch anything from sea bass to whelks. We are proud to be able to supply the freshest local fish possible.
Chris is one of the best fishmongers around and has won numerous awards, including:
- Winner of "Best Food Shop in Sussex 2012/13"
- Winner of "Best Food Shop in Sussex 2013/14"
- Winner of "Fishmonger of the Year 2014"
- Finalist for BBC Radio 4's "Best Local Food Retailer 2014"
This week's fish
This week we would expect to have, sea bass, grey mullet, red gurnard, mackerel, whiting, Dover sole, crab, lobster from our boat plus a selection of smoked fish, prawns, tuna and swordfish.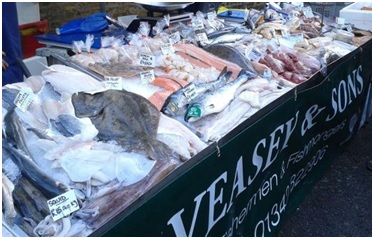 Fresh Fish Ordering Service
If you can't make Friday ... order for the weekend. Chris and his team will bring the freshest fish that will last well past the weekend, so if you can't make it to the shop on Friday, order to collect over the weekend. Please ring the fishmonger direct on 01342 822906 to arrange to collect from Holwood Farm.
Veasey and Sons' boat "Le Belhara" which fishes daily from Eastbourne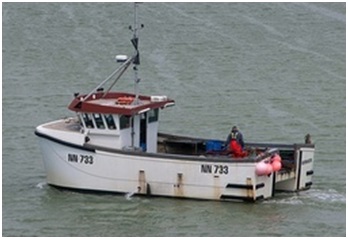 The crew and boat are accredited by the Responsible Fishing Scheme, this scheme gives an assurance to the supply chain that fish from the vessel has been caught responsibly and sustainably.