Holwood Farm Shop and Deli offers foodies a true taste of the 'Garden of England'.
Call us 01689 638381 
Gourmet Burgers with an Herby Twist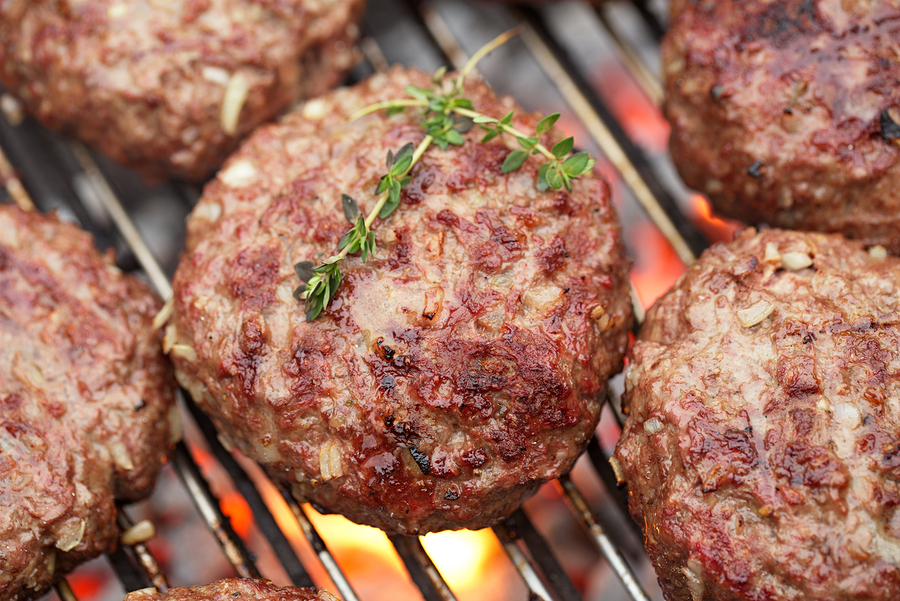 Breaking out the barbecue this weekend? Then rustle up these easy burgers, which are sure to be the best you've tasted!
Makes 4 quarter pounders or 8 smaller burgers
540g/1lb 3oz free-range minced beef or lamb
2 tbsp fresh chopped herbs (see below)
Bunch of spring onions, chopped
Two cloves of garlic, crushed
1 free-range egg, lightly beaten
1 tbsp English rapeseed oil
Salt and freshly ground black pepper
First of all, decide on your herb combination. For lamb, we recommend finely chopped rosemary, mint, marjoram or thyme. For beef, rosemary, sage, thyme and parsley all work well. Of course, the great thing about making your own burgers is you can concoct a mixture of your favourites. (Why not add a finely chopped chilli for a spicy taste sensation?)
Now, place the ingredients in a bowl and mix until well combined.
Form into four or eight equal-sized patties, using your hands. Pop in the fridge until you're ready to barbecue.
Once the barbecue is hot, cook the burgers on both sides until cooked right through (time will vary depending on the size). If you're unsure whether they are ready, remove one from the barbecue and cut through the middle to check. If it's still pink, pop it back on the barbecue for a couple more minutes, then check again. Take care not to over-cook or they will dry up.
Serve with fresh bread rolls, a green salad, some sliced tomatoes and a big bowl of coleslaw and let everyone dive in.
Fancy a cheeseburger? Slices of Kentish cheese Winterdale Shaw work really well – pop them on the burgers towards the end of cooking time so they begin to melt. Delicious!
Tags: burgers barbecue recipe BBQ
Add Pingback