Holwood Farm Shop and Deli offers foodies a true taste of the 'Garden of England'.
Call us 01689 638381 
Simply Fruit Cakes
Jul 13, 2017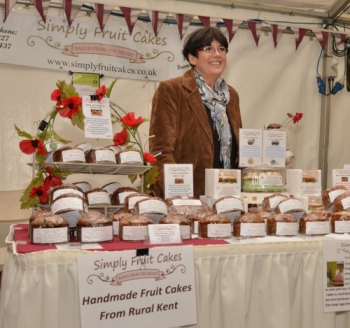 Sarah Belcham-Smith has very lucky neighbours as they are the chief tasters for all her new fruit cake creations. Tantalising baking smells waft freely from her commercial kitchen - a converted garage at her home in Canterbury - where she makes around 300 cakes a month under the name of Simply Fruit Cakes. Luckily for our customers, her four top selling fruit cakes have now made their way to our farm shop – Kent Bramley Apple, Brandied Apricot, Old Fashioned Fruit, and Gingerly Ginger. They are all 4" cakes which will feed five polite, or four not-so-polite, cake lovers.
"I started out making sponges, but I just love making fruit cake," says Sarah, who has been baking from a young age, inspired by her mum, Dulcie, "a great baker".
"I enjoy finding new fruit cake recipes and am always tweaking or starting a cake idea from scratch but importantly I never make a cake that I don't personally like eating."
All the cakes are made with local ingredients wherever possible – so apples from Kent, free-range eggs from Canterbury and Rochester ginger cordial.
And although delicious with a cup of tea, Sarah says fruit cake is the perfect partner with cheese or can be turned into a pudding with a generous dollop of cream.
Try a slice of Brandied Apricot with some honey yogurt, she says, or warm a slice of Gingerly Ginger in the microwave for a few seconds and serve with a scoop of vanilla ice-cream. If you want to try something different with Old Fashioned Fruit cake, then Sarah says her mum knew best.
"She used to warm a slice in the microwave, spread it with butter, then sprinkled it lightly with sugar to give a lovely crunch, and then it was served with custard."
And for something different on your cheeseboard, Sarah recommends serving a slice of Kent Bramley Apple cake with a blue cheese, such as Kentish Blue, for a match made in heaven.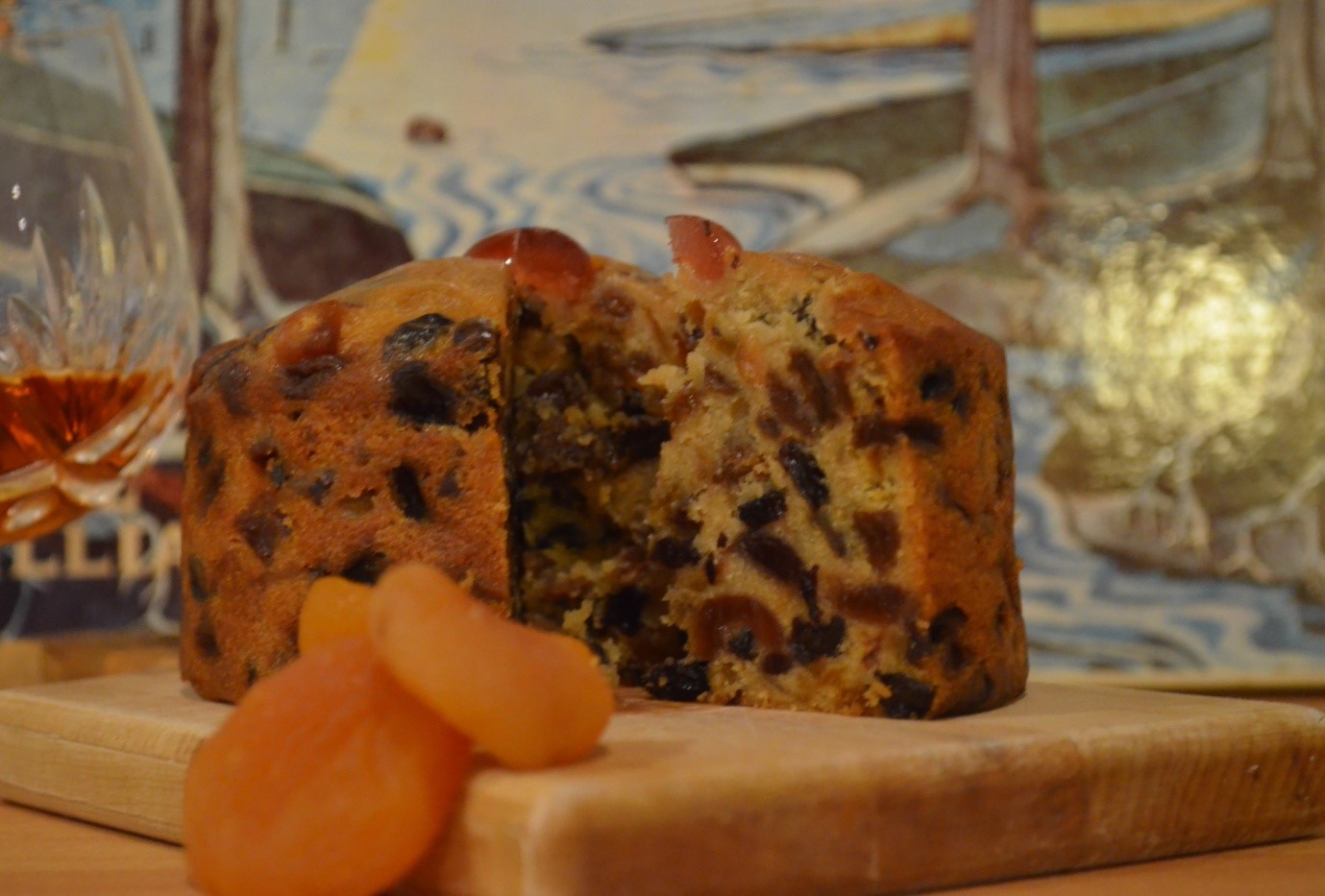 Tags:
Add Pingback