Holwood Farm Shop and Deli offers foodies a true taste of the 'Garden of England'.
Call us 01689 638381 
Keith Brymer Jones: from Hollywood to Holwood
Jul 31, 2014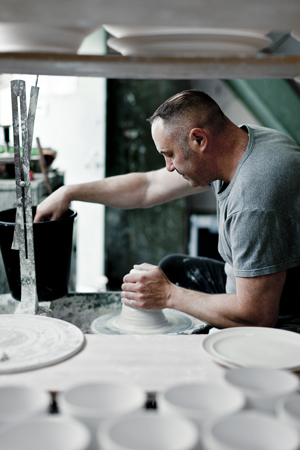 Take home a piece of Keith Brymer Jones' iconic contemporary ceramics from the homeware range at Holwood Farm and you could be adding a touch of A-list celebrity glamour to your pad.
Characterised by its simplicity, the designer's signature 'Word' range of eggcups, bucket mugs and crocks – famously hand stamped with classic one-word phrases – has graced the dining tables at Madonna's and the former Pitt-Anistons' homes.
"Apparently Madonna had a few pots for a dinner party she was giving," laughs Keith. "And Brad Pitt and Jennifer Aniston bought a load of it in New York for their apartment. God knows where it is now as they're not together anymore – maybe they threw it at each other!"
Indeed, although his stellar range is stocked at many top-notch high-street stores, Keith appears happiest when he's producing work for smaller shops.
"All the retailers are important, obviously, but it's the small independents such as Holwood that really get across the craft side of who I am," he says. "My pieces are simple but effective, a bit like me! I had a very old fashioned apprenticeship, starting off shovelling clay as a clay boy, then moving onto production after numerous years of training. I used to throw everything by hand and some of the decorating techniques are based on traditional origins."
A Londoner born and bred, with a family background in Wales (hence his new Welsh Range, stamped with everyday phrases straight out of Cymru), Keith's love of pottery began when he was a school pupil before becoming an apprentice for Harefield Pottery aged just 18 and moving to Whitstable, Kent, where his studio is still based, housed inside an old bakery.
"Pottery was one of the first things I got praised for at school so I basically stuck with it," he says.
"I love the immediacy of it, especially when making things on the wheel. The original pieces are made and created in the studio in Whitstable; either by throwing them on the wheel, or hand building certain pieces. Making a first factory piece can take a week or more and I'll usually fly over to the factory [in China] and work there to produce the moulds etc, and get the original handmade piece up to factory production standards."
Despite his rise to prominence, he's is only too aware that crockery – for the average home at least (so we're not talking Hollywood mansions here) – needs to be functional and hard wearing.
"I like simplicity when it comes to homeware and above all it does need to be practical. I'm a bit OCD myself…so less is definitely more!"
Holwood Farm stocks a range of Keith Brymer Jones homeware - pop in or give us a call tofind out what we're showcasing right now
Tags: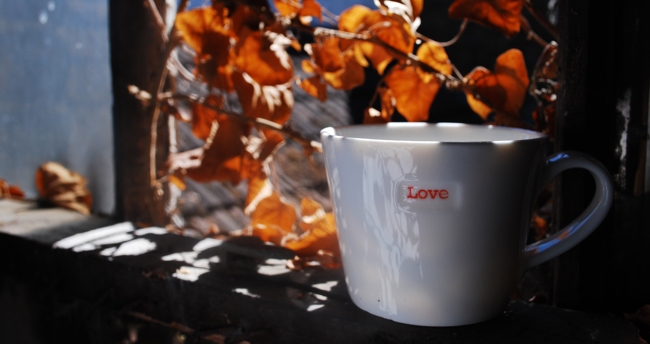 Add Pingback