Holwood Farm Shop and Deli offers foodies a true taste of the 'Garden of England'.
Call us 01689 638381 
Hush Heath - It's a family affair
Apr 27, 2016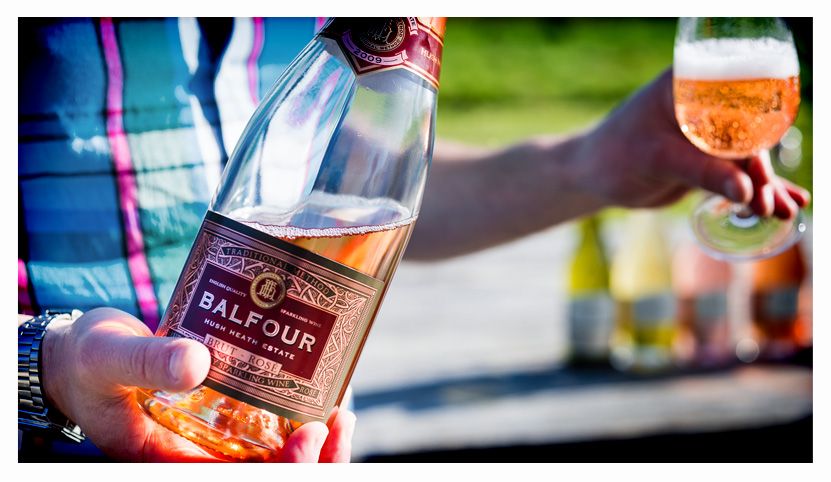 Richard Balfour-Lynn of Hush Heath Estate really likes to keep things in the family, so much so he has named his wines and ciders after his wife and children.
Wife Leslie and daughters Skye and Nannette were the inspiration for Leslie's Reserve and his English Sparkling Rose and Chardonnay. The lovely story surrounding son Jake's birth is that Richard and Leslie planted a tree overlooking the original orchard when Jake was born, which is why they have named their ciders and apple juice after him.
The 400 acre land upon which Hush Heath's Vineyards and orchards stand was covered in vast ancient oak woodlands and wilderflower meadows. The team who care for the estate today do so with a hands-on, eco-friendly approach and grow, maintain and cultivate their produce, ensuring the highest of standards. They also have an understanding and love for the land and its wildlife; helping the bee and bird population thrive, ensuring continuity and sustainability for generations to come.
The addition of the boutique winery built in 2010 with their hand-crafted stainless-still tanks from Champagne allows the producers to develop and fine tune their range of wines. This resulted in the Balfour Brut Rosé being the first English Sparkling wine to be served on British Airways First Class and the Orient Express. It was also served at the 2012 London Olympics; what an achievement!
Hush Heath offer tours and tastings to suit all palates, and some of the Holwood staff were lucky enough to be invited on a guided tour and tasting session recently. We had the opportunity to taste a wide selection of their wines, ciders and apple juice and are very pleased to announce that a selection of them are now available at our shop. These include Jake's Ciders and apple juice, Leslie's Reserve and their Sparkling wines.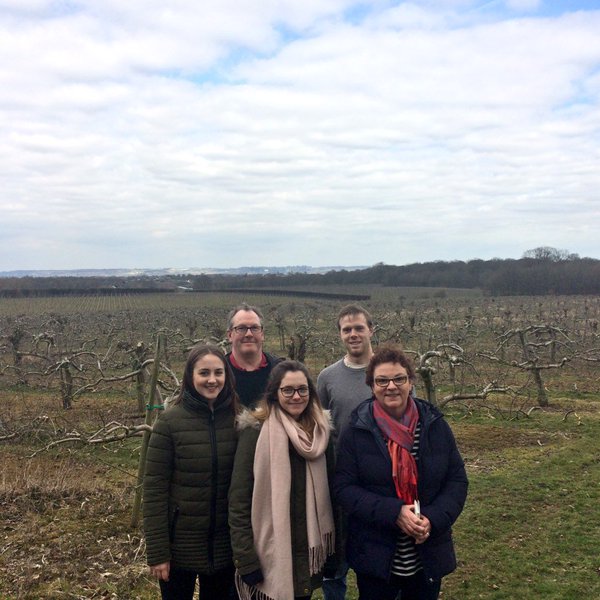 The Holwood Team: Gary, Peter, Holly, Becky & Sarah
Tags: Kent Wine Apple Juice Dinks
Add Pingback