Holwood Farm Shop and Deli offers foodies a true taste of the 'Garden of England'.
Call us 01689 638381 
Sloe and steady wins the race
Dec 08, 2015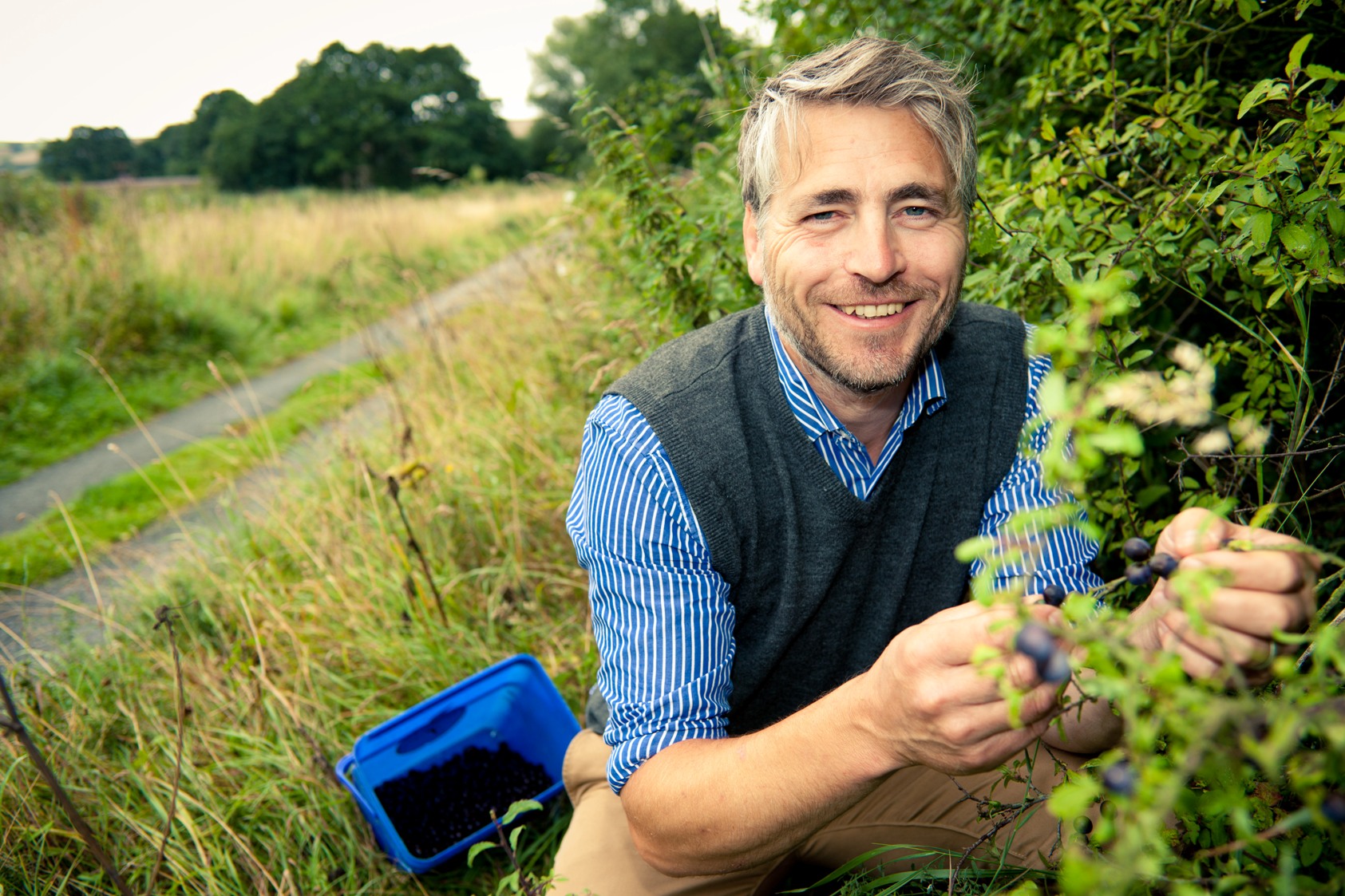 Anyone with even a passing interest in the environment or the countryside knows that preserving hedgerows is key to sustainable environmentally-friendly farming. But Jonathan Curtoys has taken this approach even further, making wild hedgerows not only wildlife-friendly but profitable for the people who look after them. 
As a former lobbyist for the RSPB, Jonathan is well aware of the impact of ruthless hedgerow management on British wildlife. It was during his time in this role that he met a farmer who wanted to wanted to work with him on developing a more environmentally and economically sustainable farm. The pair set up a business producing bread and breakfast cereals from the crops grown on the farm - quite a novel idea at the time. But after a couple of years of careful hedgerow tending, Jonathan noticed lots of sloes appearing.
"That's when the idea came for the sloes to be another crop," says Jonathan. "We started making sloe gin on and off, alongside everything else we were doing. After a while, it started to take off and I saw that SLOEmotion had full time potential." Although SLOEmotion has since moved premises it's still based on a Yorkshire farm, in the rural village of Barton-le-Willows, and still sources much of its fruit from its own fields. 
Making a living from foraging in country hedgerows sounds idyllic, but it's not always quite as rosy as that. "Sloes are quite fickle in terms of harvest and yield, and they'll only grow in well-managed hedges," says Jonathan. "So we buy sloes by the kilo from people who pick them all over Yorkshire. It's great motivation for us and for them, because we're paying people to keep good hedgerows."
Sloes are the fruit of the blackthorn, a popular hedging plant because of its robust nature and vicious thorns, which make for an interesting if perilous experience when picking. Perhaps its for this reason that the once-popular practice of making sloe gin at home has declined, or perhaps it's that today's drinkers are too impatient to wait for the sloes to impart their distinct, tart flavour. Still, why go to all the trouble when Jonathan and his team have done all the hard work for you? 
"When we started, there were only a couple of big brands making sloe gins and a couple of small producers in the South, no-one in the North," explains Jonathan. "But the big brands weren't making a good quality product. We make it like you'd make it at home."
From its almost accidental beginnings in 2006, SLOEmotion has grown into an award-winning producer of not only sloe gin but also sloe brandy, port and Jonathan's personal favourite, sloe whisky. They've even 'moved down the hedgerow', as Jonathan puts it, to include bramble and damson liqueurs. And it's all still produced in the traditional way, by steeping the whole fruit in the chosen alcohol and sugar and nothing else. You can tell it's the whole fruit, Jonathan reveals, because there's a hint of almond from the stone - and you won't get that from big brand sloe gin.
As a last note, Jonathan says he is particularly proud of SLOEmotion's efforts to reduce waste. Once the liqueurs are ready, the drunken sloes and damsons go into hand-made Belgian chocolate truffles, spiced chutneys and jellies, so the only part of the fruit that is thrown away is the stone. All in all a very sustainable model - and we'll raise a glass to that.
Take a look at Jonathan's festive cocktail and dessert recipe suggestions.
Tags: SLOEmotion sloe gin liqueurs
Add Pingback